V.I.P. stands for visually impaired people who are VERY IMPORTANT PEOPLE. We want to provide low vision community education, assistive technology, support and mentoring.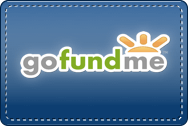 ---
Dr. Joe Fontenot of Vision Rehabilitation was honored by VIP for his life's work of serving the visually impaired through developing a program to help VIPS live more independently and to learn how to use assistive technology.
The award for Patient Care was given to in recognition of Low Vision Month in February. Check out their website at http://www.csvrlowvision.org/
William Bowman is pictured with AUM Head Basketball Coach Larry Chapman at the final game with Faulkner last Saturday.
Chapman has decided to retired. Bowman says Chapman helped mold him into the man he is today. Bowman says that Chapman gave him the opportunity to have friends at AUM and to go to college.
Thanks Coach Chapman!
VIP CEO William Bowman is pictured with Nicole Pinkham of Auburn Montgomery's Research Team during a focus group meeting at Easter Seals in Selma.
Bowman was giving input to the focus group sponsored by the Governor's Office on Disabilities and Vocational Rehab. They needed input on how to make changes for the better for people with disabilities.
William Bowman is pictured with AUM homecoming queen Allison Hendricks at the half-time of the AUM Men's Basketball game. Bowman said he'd never met a homecoming queen as pretty on the inside as she is on the outside. When she learned of his visual impairment, it did not bother her at all.
VIP CEO William Bowman is pictured with 7th Congressional District Representative Terri Sewell in Selma along with Nancy Sewell.
Bowman talked to Sewell about rights for the disabled and keeping the American Disabilities Act alive.
They also discussed transportation issues involving the visually impaired, the right to work and equal access to public places.
Annie Calhoun from Martin's Restaurant in Montgomery, Alabama is this month's Facebook Friend of the Month. She gets the award for good food and great service. Martin's has been in business for years, serving up good fried chicken and desserts. Annie serves it up with smiles for all customers with special needs.
Raven Hicks of Baptist Health Neurological Clinic in Montgomery, Ala. receives the Patient Care Award for greeting patients with a smile and answering all questions with a positive attitude. She makes a difference in people's lives who have neurological issues. With her soft voice, she soothes their pain and shows kindness and respect. Congratulations Raven on a job well done.
What We Offer
1) Low vision community educational programs, conferences and assistive technology demonstrations and expos
2) Support groups, mentoring and advocacy
3) Site and Structural modifications for churches, businesses, etc. for public access
4) Consultations for the visually impaired and low vision evaluations on assistive technology for the visually impaired
5) We provide information and referrals for magnification devices
6) Customer service training and workshops to better acommodate the visually impaired customer